Greece in Figures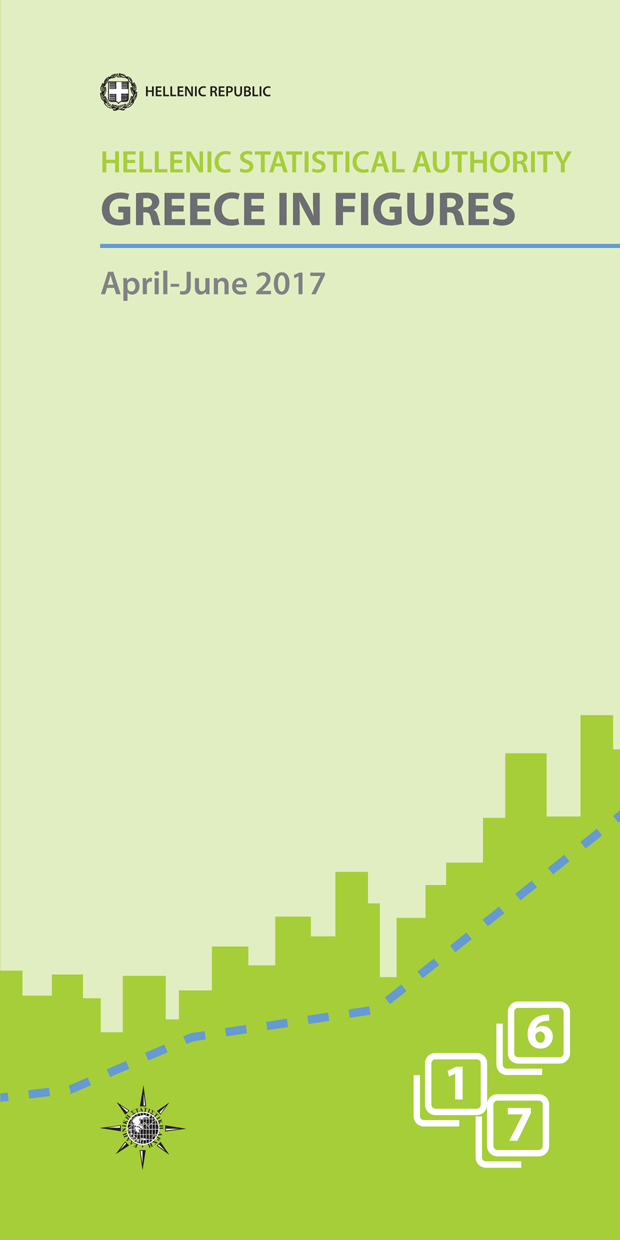 The Hellenic Statistical Authority (ELSTAT) through the quarterly publication Greece in figures, published in both the Greek and English languages, presents statistical data providing an updated demographic, social and economic picture of Greece in a clear and comprehensive manner.
The publication Greece in figures is intended for users of statistics who seek to have a comprehensive view of Greece, on the basis of the most recent statistical data. The statistical time series included in this publication are, mostly, compiled by ELSTAT. Furthermore, for comparability reasons, the publication also presents, by theme, selected tables with statistical data of EU Member States.
The publication will be updated with the most recent data on a quarterly basis and will be posted on the portal ofELSTAT on the first Wednesday of January, April, July and October.
In order to facilitate users, on page 4 of the publication there is a reference list containing all the tables that are updated with new or revised data.
For more information on the data and statistics provided in Greece in figures, please contact the Division of Statistical Information and Publications of ELSTAT (tel: +30 213 1352301, e-mail: data.dissem@statistics.gr).
We welcome any suggestions and recommendations on the content of the publication.