EMOS - Post-graduate education in Official Statistics at European level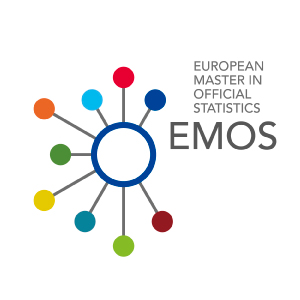 What is EMOS?
The European Master in Official Statistics (EMOS) is a network of Master programmes providing post-graduate education in the area of official statistics at European level. EMOS is a joint project of universities and data producers in Europe.
Why EMOS ?
added value for the Master programme
combination of theory and hands-on training
a programme with European dimension
internships and master thesis topics on specific statistical applications
great opportunities for a career in EU statistical agencies
How a Master programme is awarded the EMOS label?
Greek EMOS labelled Universities AUTh and AUEB
More information