Sustainable Development Goals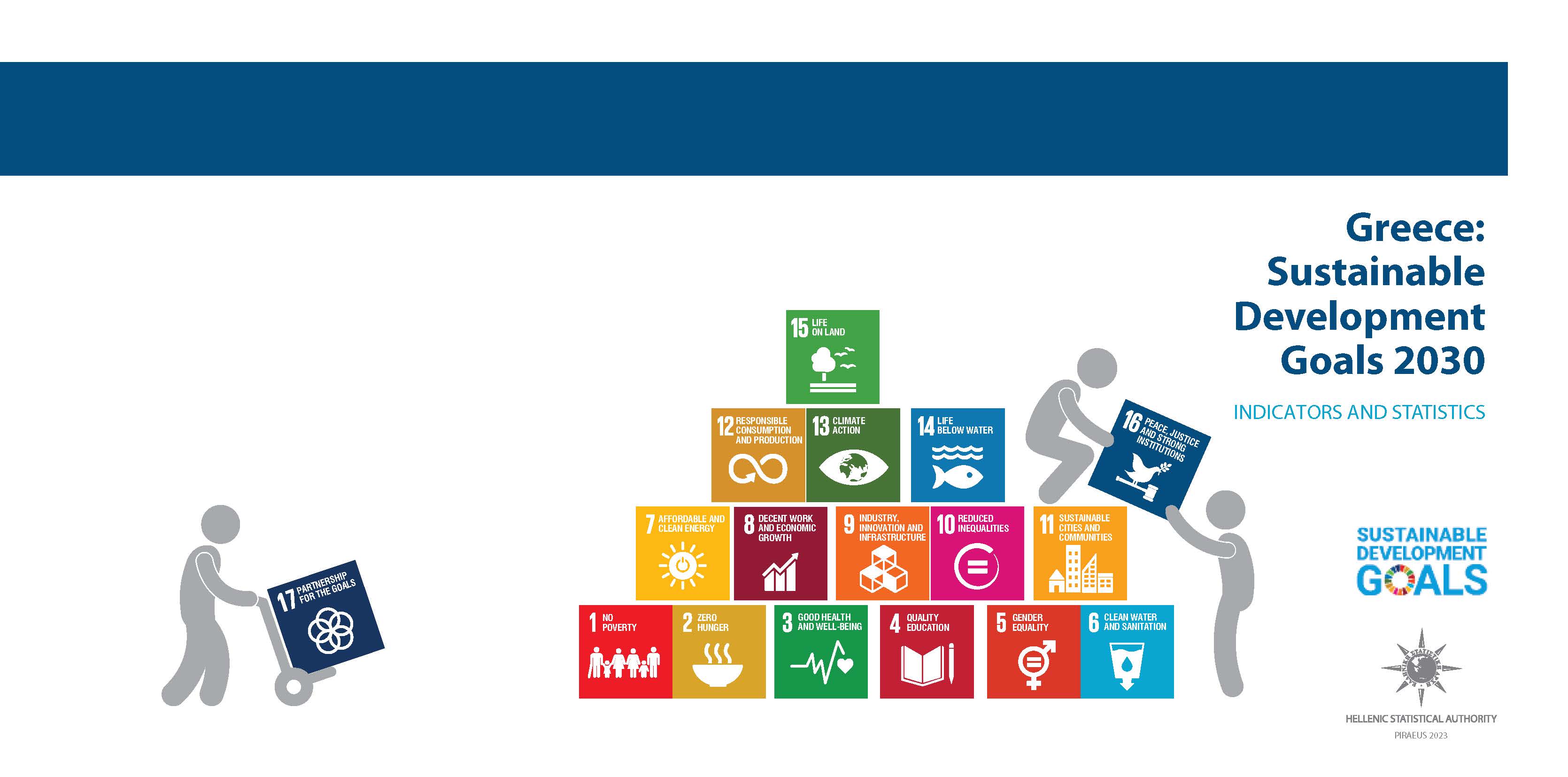 The new, special annual publication "Greece: Sustainable Development Goals 2030" presents the most recent statistical data for Greece concerning specific indicators on sustainable development. These indicators are primarily compiled by the Hellenic Statistical Authority (ELSTAT) within the framework of the United Nations (UN) 2030 Agenda.
The publication presents in a clear and comprehensive manner, using modern visualisation tools, tables and graphs, the main national indicators that monitor the progress of the implementation of each of the seventeen SDGs in recent years. This includes data on the eradication of poverty and hunger, the promotion of quality education, the health and well-being of the population, gender equality, the sustainable use of natural resources, the protection of the environment and the continuous, sustainable and inclusive economic growth.
The publication "Greece: Sustainable Development Goals, 2030" will be updated with the latest available data on the first Wednesday of June, on a yearly basis. Please note, however, that the latest available data for each national indicator in each SDG are readily made available in the "Sustainable Development Goals (SDG)" Section on the ELSTAT online portal.
For more information, you can contact the Statistical Information and Publications Division of ELSTAT (telephone: +30 213 135 2301, 213 135 2183, 213 135 2021, e-mail: data.dissem@statistics.gr).
Any suggestions and proposals for the content of the publication are welcome.