Population-Housing-Census_2021_logo
The logo of the 2021 Population-Housing Census
In the light of the preparations of the relevant procedures and works for the conduct of the 2021 Population-Housing Census, in parallel with its actions for fostering statistical literacy, the Hellenic Statistical Authority held, for the first time in 2018, a Graphic Design Competition with the aim to create the logo of the next Population-Housing Census.
The logo of the 2021 Population-Housing Census is the work of Alexandros Katsaros, a student at the Graphic and Visual Communication Department of the Faculty of Applied Arts and Culture of the University of Western Attica, who ranked first in the Graphic Design Competition, following an evaluation of all the participants' works by a five-member committee.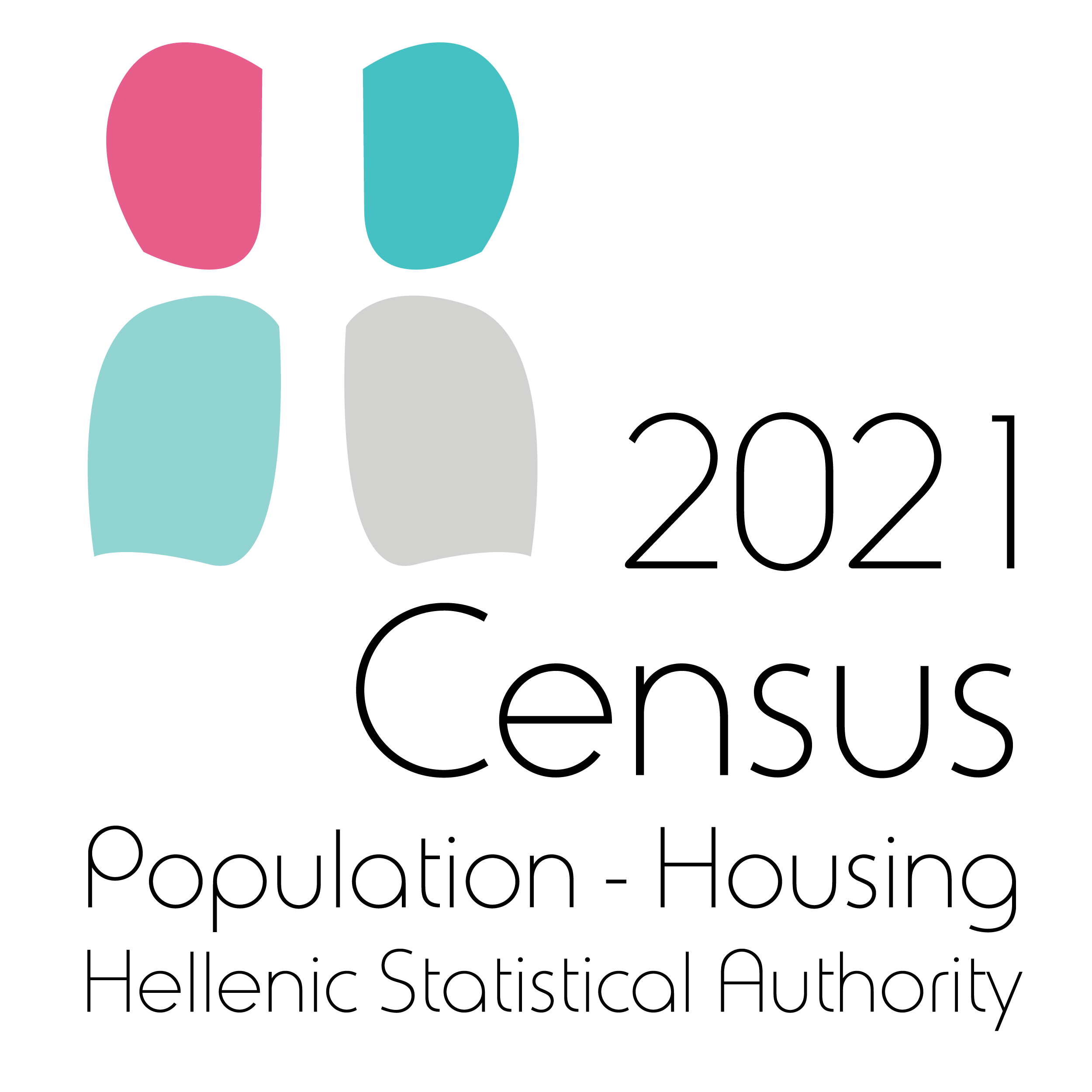 The author's central idea for designing this logo was to try to visually represent a kind of dialogue/communication, taking into account that the census is based on the dialectic communication/relationship between the enumerator and the enumerated person, between ELSTAT and the citizens. The feather-light lines refer to interlocutors' figures: on the left, the enumerated person is depicted and on the right the enumerator. The composition is based on the imagery of the symbol "+ "(plus") in its centre, a symbol which, according to the logo's author, aims to depict a beneficial footprint relating both to the participation of citizens and to the usefulness of the census and its results for the Country's social and economic policy, scientific research and the everyday life of citizens.
The logo is a central element of the public information campaign for the conduct and the purpose of the 2021 Population-Housing Census. After all, the aim of ELSTAT's communication campaign is to ensure the population's response, in terms of participating to the Census, completing the questionnaire and communicating and/or opening their doors (if necessary) to the enumerators.
More information on the Graphic Design Competition, the Evaluation Committee and students' participation can be found here.