infographic-cultural-activities-2016
Population - Migration Flows
This infographic provides information on the Estimated Population of Greece on 1st of January 2017 and on Immigration Flows during 2016.
Infographic: 2016 Population and Migration Flows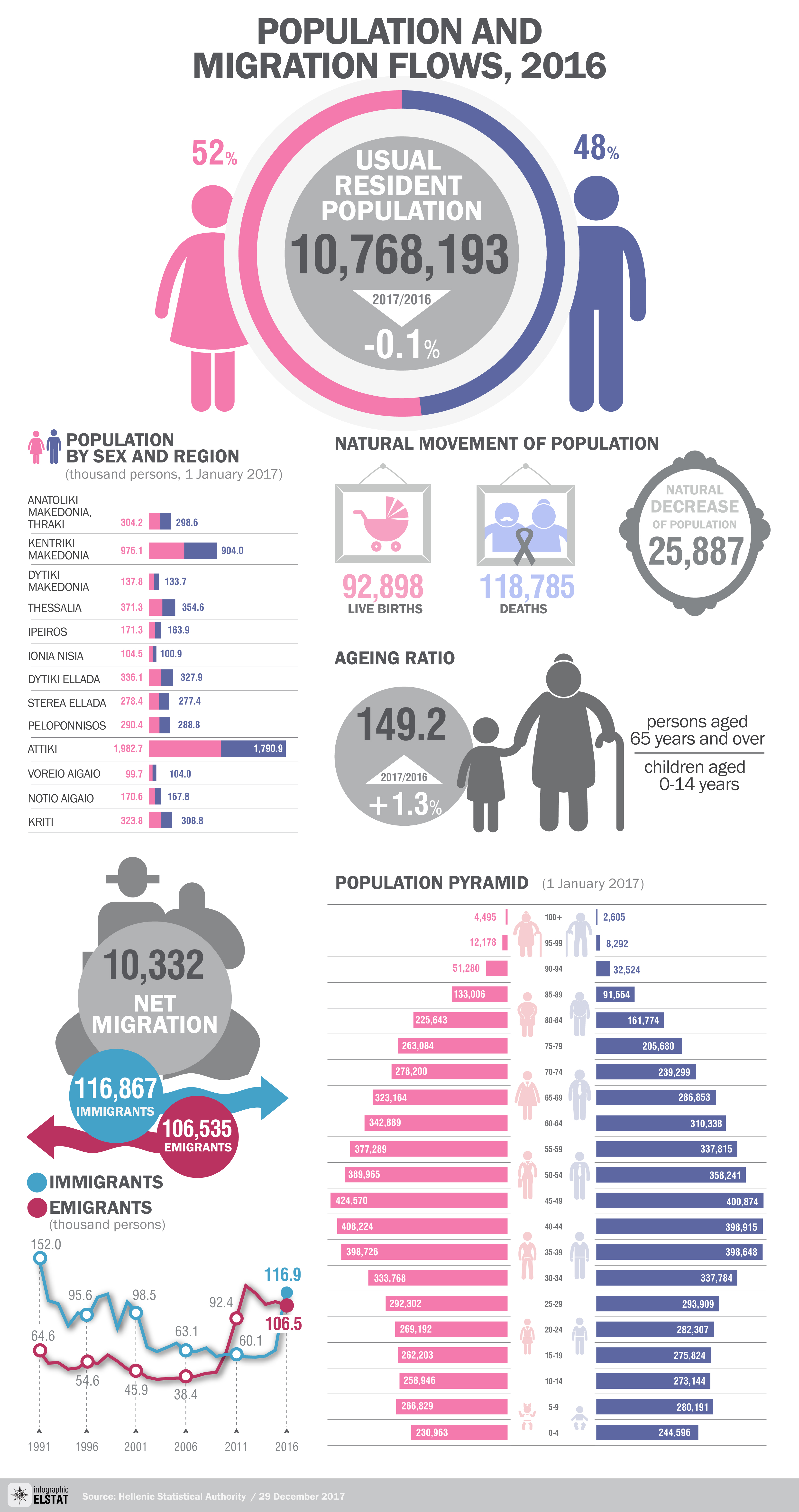 ​​​​
Click on the image to enlarge [+]
Click here to download the infographic in PDF
Source
ELSTAT, Estimated Population. Release date: 29.12.2017
Contact
If you have any comments or would like to give us your feedback on this infographic, please contact us via portal@statistics.gr.
If you have questions on ELSTAT statistics, please contact our support team. Contact details can be found here.