Labour force, 2017 (4th quarter)
The Hellenic Statistical Authority (ELSTAT) announces the results of the Labour force survey for the year 2017 (4th quarter).
Infographic: Labour force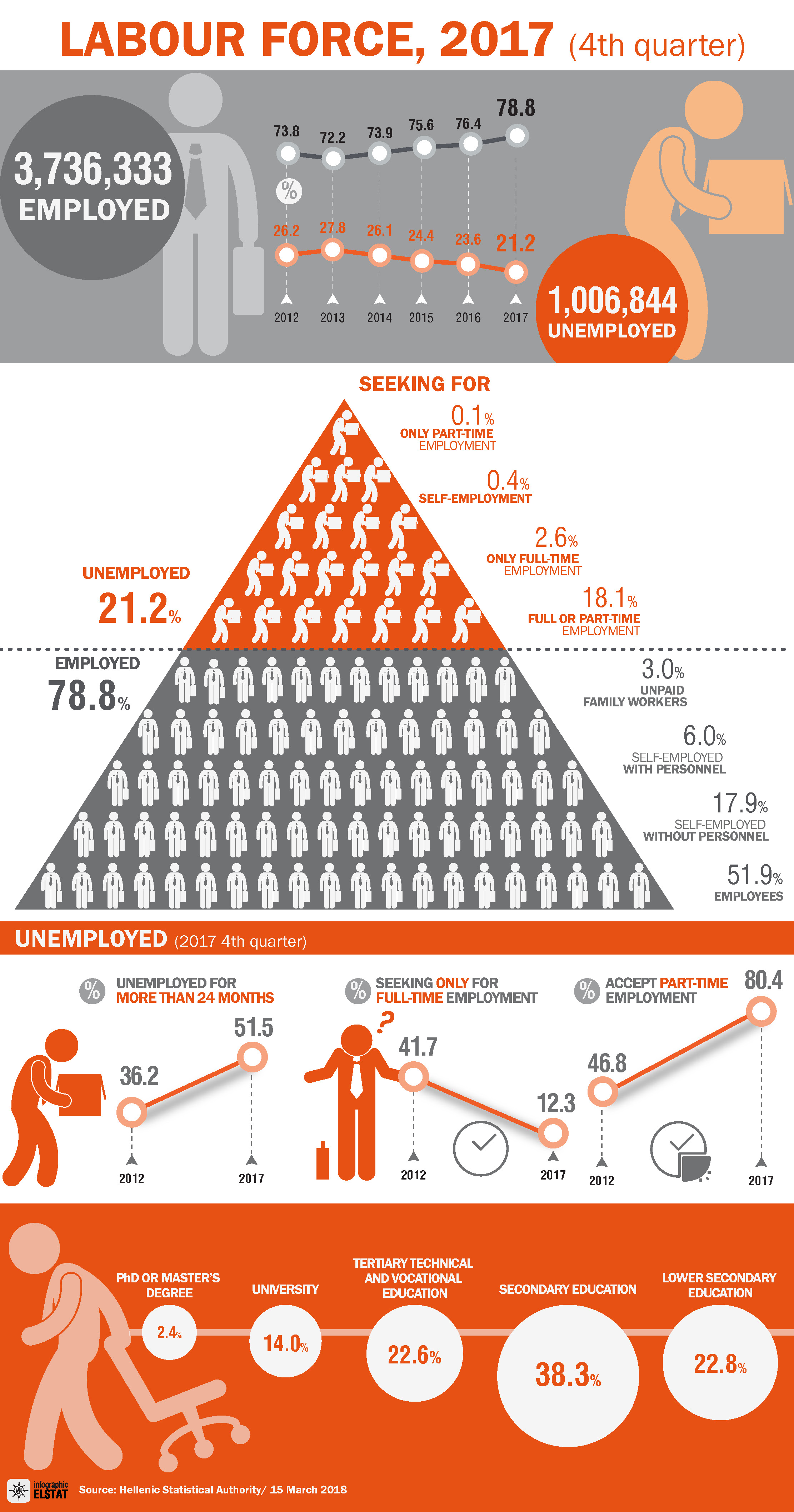 ​​​​
Click on the image to enlarge [+]
Click here to download the infographic in PDF
Source
ELSTAT, Labour force (Quarterly data). Release date: 15.3.2018
Contact
If you have any comments or would like to give us your feedback on this infographic, please contact us via portal@statistics.gr.
If you have questions on ELSTAT statistics, please contact our support team. Contact details can be found here.