infographic-ephorates-of-antiquities-2016
2016 Ephorates of Antiquities
The Survey on Ephorates of Antiquities is an annual, census survey and presents the activities of 54 Ephorates of Antiquities, 9 Offices of Modern Monuments and Technical works, as well as of the 7 Special Regional Operational Units in Greece, which all belong to the Ministry of Culture and Sports.
Infographic: Ephorates of Antiquities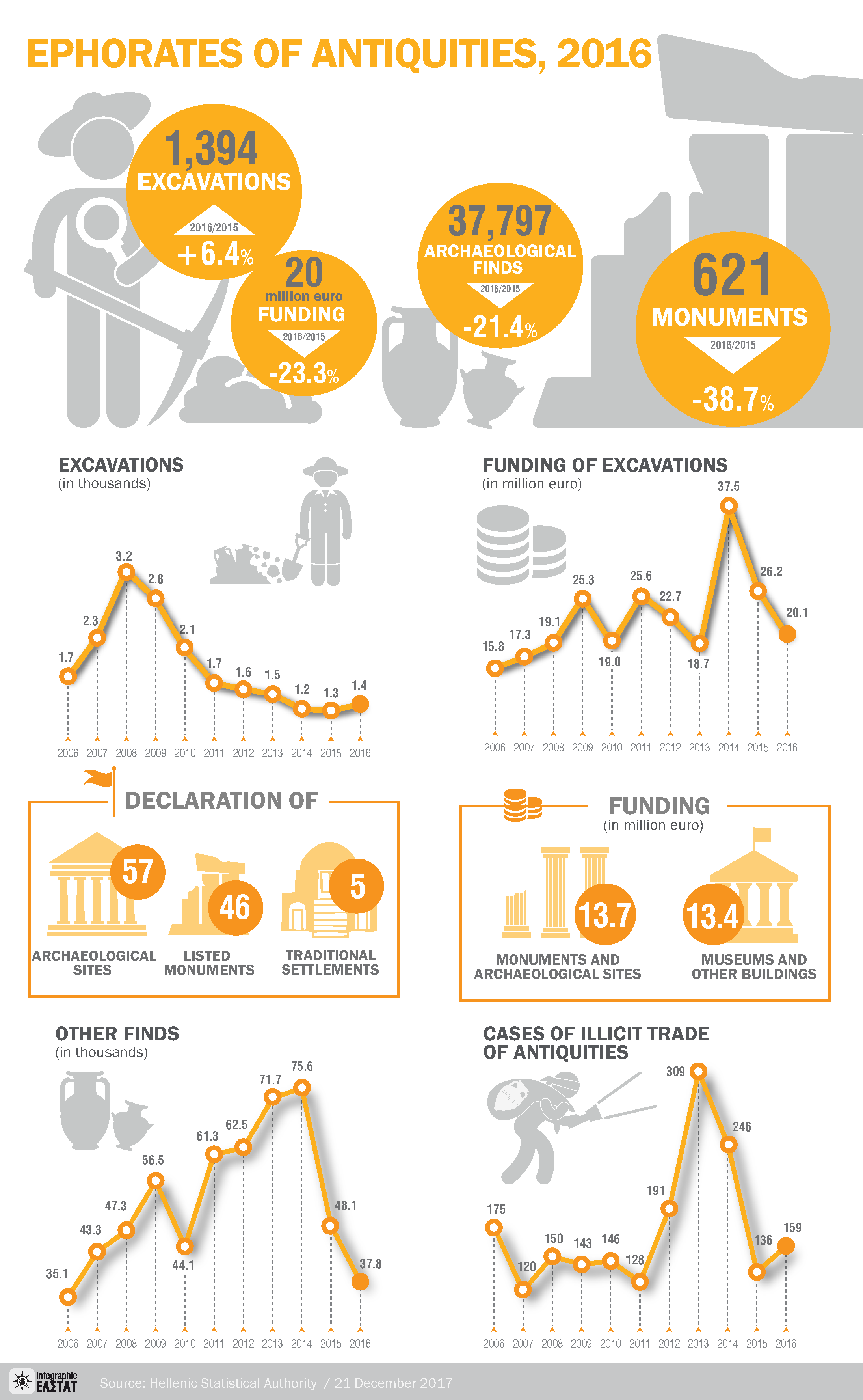 ​​​​
Click on the image to enlarge [+]
Click here to download the infographic in PDF
Source
ELSTAT, Ephorates of Antiquities. Release date: 21.12.2017
Contact
If you have any comments or would like to give us your feedback on this infographic, please contact us via portal@statistics.gr.
If you have questions on ELSTAT statistics, please contact our support team. Contact details can be found here.